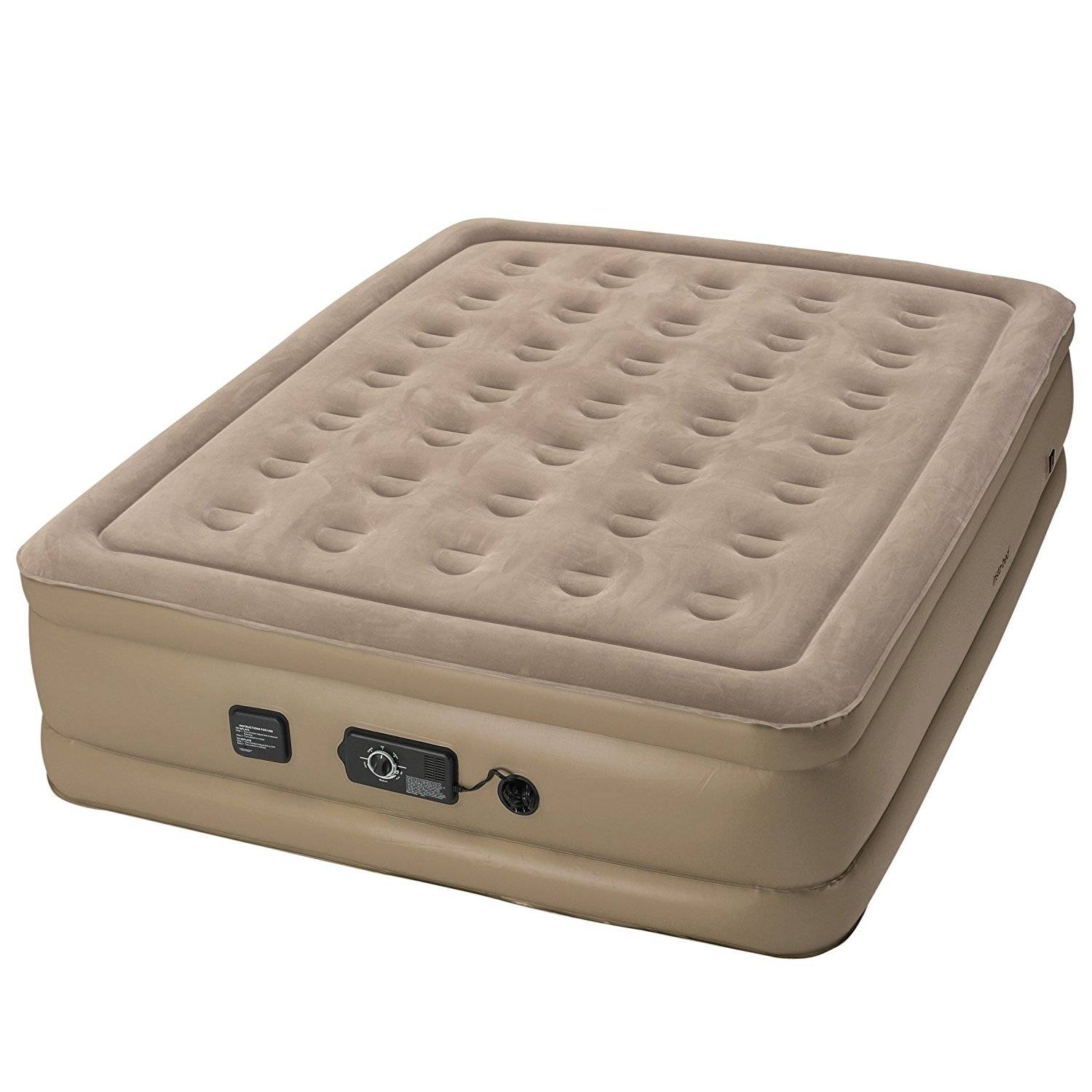 23 Aug

Beige Insta-Bed Queen Size Air Mattress with Never Flat Pump Review

Can't you imagine that an Air Mattresses gives you a good night sleep? It's true! A convenient nights sleep on the air bed is not a dream now. Yes! Inflating and deflating is not a tedious task now. Both inflation and deflation can be done in a short amount of time and the Insta-Bed Air Mattress with Pump, after deflation can be stored in a bag.

            CLICK ON IMAGE TO BUY NOW

About the technology used in the Beige Insta-Bed Queen Size Air Bed:

There are two pumps used in this air bed. The primary pump is used in inflating and deflating of the Air Mattress with the automated sensing technology. Once you start inflating you can choose from three levels of air pressure to get pumped into the mattress, according to your desired comfort level. The sensor attached to the primary pump automatically switches off once it has reached the instructed air pressure.

             CLICK ON IMAGE TO BUY NOW

The Never Flat pump, the name itself speaks for itself. This pump is used to prevent any deflation of the bed once it has been inflated. It keeps track of the air pressure of the mattress from the inside while you take a nap. So you get a complete night sleep without any disturbances, thus the Never Flat pump is doing its job all the time. When compared to other Air Mattresses, this one has a Never Flat Pump which eliminates most of the difficulties we face in using air mattresses. Other Mattresses will deflate slightly once you lay on it and even after you step off of it. But with this technology, this Insta-Bed Air Mattress is a perfect decision to buy. Also it has multi uses, like one can use in the bedroom as well as out in the woods camping, as the deflation process is a quite easy process to be done.

The capacity and the Weight of the Insta-Bed Queen size Air Mattress is 500lbs and weight is 22lbs respectively.